WIAW 44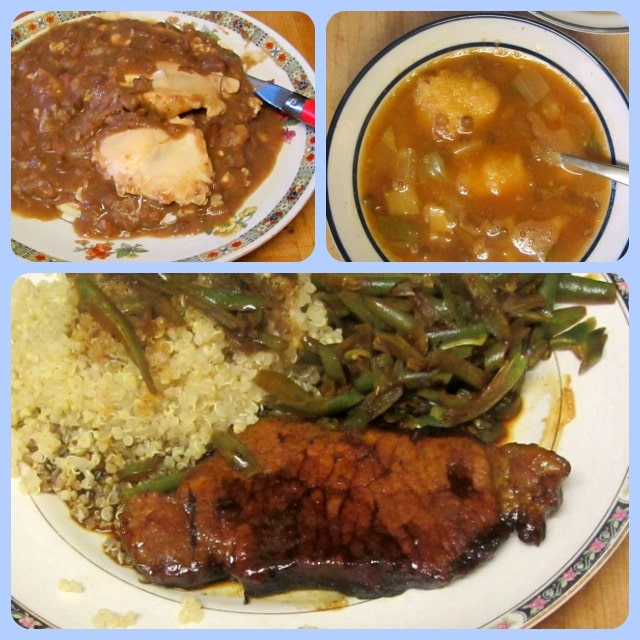 And it's Wednesday – time again for a glance at a day's food.
I realized the other day that I'm now been doing this for about a year… Amazing! Not every week, obviously… but often enough that I really do have a record of my meals.
I have mentioned lately that there can be disparity between the way food looks and the way it tastes. Now, I'll be honest – I'm aware that one reason for that, in this blog, is that photography is not my strong point… I'm a very good cook and a reasonably good writer who is learning to take pictures. But this is an incredibly visual medium – you can't taste or smell something, so you need to go by looks.
We use pictures to bring people into a blog. If you are reading this, it is probably because you saw a picture, from this or another post, and thought it looked interesting enough to click on it. We share on Pinterest, or other visual sites. While someone can search on a recipe title or ingredient, most often it is the picture that brings someone in – and so, yes, I am working on my photography…
But, as I wrote last week, some dishes that taste good just don't look all that interesting or attractive. The red cabbage I wrote about came out a muddy purple – but it tasted better than it ever has before. The less acidic version just tasted so much sweeter and more mellow.
At the same time – this is what prompts this post – look at my chicken soup with corn dumplings. Doesn't that look pretty? Isn't the dumpling nice? Can you tell from the picture that the whole thing fell into mush the minute I started eating the soup?? I could, I suppose, post the picture, and Pin it, and either tell you how I made it (without mentioning that it didn't work) or tell you what I think might fix it (without telling you I haven't tried that…)  because look! I have a picture of dumplings! Or – I can just say – lunch was an experiment that didn't work… Moving on…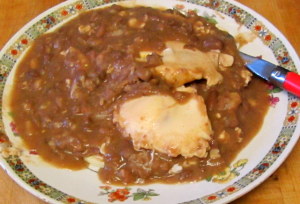 Actually, moving backward – before soup for lunch, I had breakfast. Refried beans, with eggs, served over corn tortillas, is becoming a standard. It's nice and mindless, I just microwave the tortillas (I was heating them in the pan for a while – but that was just silly. They'd cool and start to get hard before the eggs were cooked. Now, I zap them for 30 seconds when the eggs are ready, and I'm good to go.) Fast and easy…  I'll add a sprinkle of chipotle or other chili powder, or some peppers, or a touch of cheese, to add flavor.
Then the lunch, with the dumplings turned soup thickening (actually ended up tasting OK, just wasn't what I planned –  more dumpling experiments!) and a rice cake with a little cheese.
And dinner. Boneless loin pork chop cooked with pomegranate juice. Actually, I always keep a bottle of pomegranate molasses around…  which is just concentrated pomegranate juice (and these days, some of the bottles are labeled that, instead of the older term.) It is not sweetened at all – and, given pomegranates, is not sweet at all, but very tart. The lady in the Russian shop who sold me my first bottle long ago told me to mix it with water and use it to cook chicken – and I've been doing variations of that ever since. (And, of course, if you have the juice on hand, just use that – I like this because it keeps very well.)
I browned the chop on both sides, poured in enough water and a dollop of pomegranate molasses… and simmered until done. Cooked quinoa to serve on the side. Had frozen green beans – and threw them into the broth in the pan to heat, after removing the chops, for ease…  though since that flavor is a bit sour, I have a request from Himself not to do that again… ("It tasted good on the pork, and fine on the grain, but when the beans tasted the same it was a bit much…") OK… sometimes corners should not be cut…  and that's an example of something that would have both looked and tasted better if I'd done it another way!
Joining Peas and Crayons, as always…  (Cute new button, Jenn!)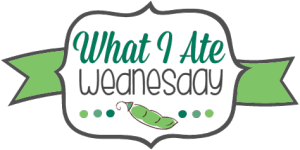 ---
---