WIAW 38
We're still in the In Between Stage, Transition Season…  Corn and winter squash.
And the weather jumping up and down all over is doing a number on me – migraines have been bad. So I'm going for easy…
Breakfast. Corn muffins, refried beans, eggs. It's become a basic for me, gives me energy for the day, sets me up well… The beans are just cooked pintos (or others… these are actually Roman beans… whatever I have on hand, really) and I heat them with a dab of pureed chipotle in adobo (I wrote about that with collards) since that adds flavor as well as heat. I just put a dab of that in the pan, add the beans and some water, heat them (which softens them) and mash them with a fork. Then I drop in the eggs, cover the pan, and cook 5 minutes, until the eggs are done. Sometimes I'm baking the muffins as I go, often they're already baked, and I cut them and reheat in a toaster oven.
For lunch – well… we're still getting lettuce, but we're no longer getting a lot of other vegetables I want in salads. And it is getting cooler, so we no longer really want many meals that are only salad… I also had a dab of leftovers from the other day – a little chicken and vegetable saute (not at all enough for a full meal even for one) and some rice (ditto.) So – I heated the leftover chicken and rice in a frying pan, and then beat in an egg – fried rice. Then I made a salad with lettuce, carrots, and bell pepper, and added some feta to full out the meal. Then I put them both on the same plate at the same time, which may have been a mistake – they kept encroaching on each other. Didn't taste bad, actually, but… I think next time I'll eat the hot food first, then have the salad…
Dinner was sort of thrown together chili. No long simmering, just seasoned meat tossed with already cooked beans, I'll write about it later… Also sauteed cabbage. Rich was out working, and came home late to dinner, so this was something I could make and then hold for him. I ate at the usual time, then reheated everything for him, without hurting anything. (If anything, the chili was improved.)
Joining Jenn… who inspired all this in the first place!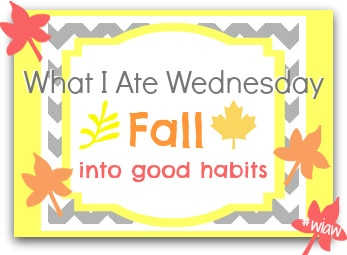 ---
---