WIAW 21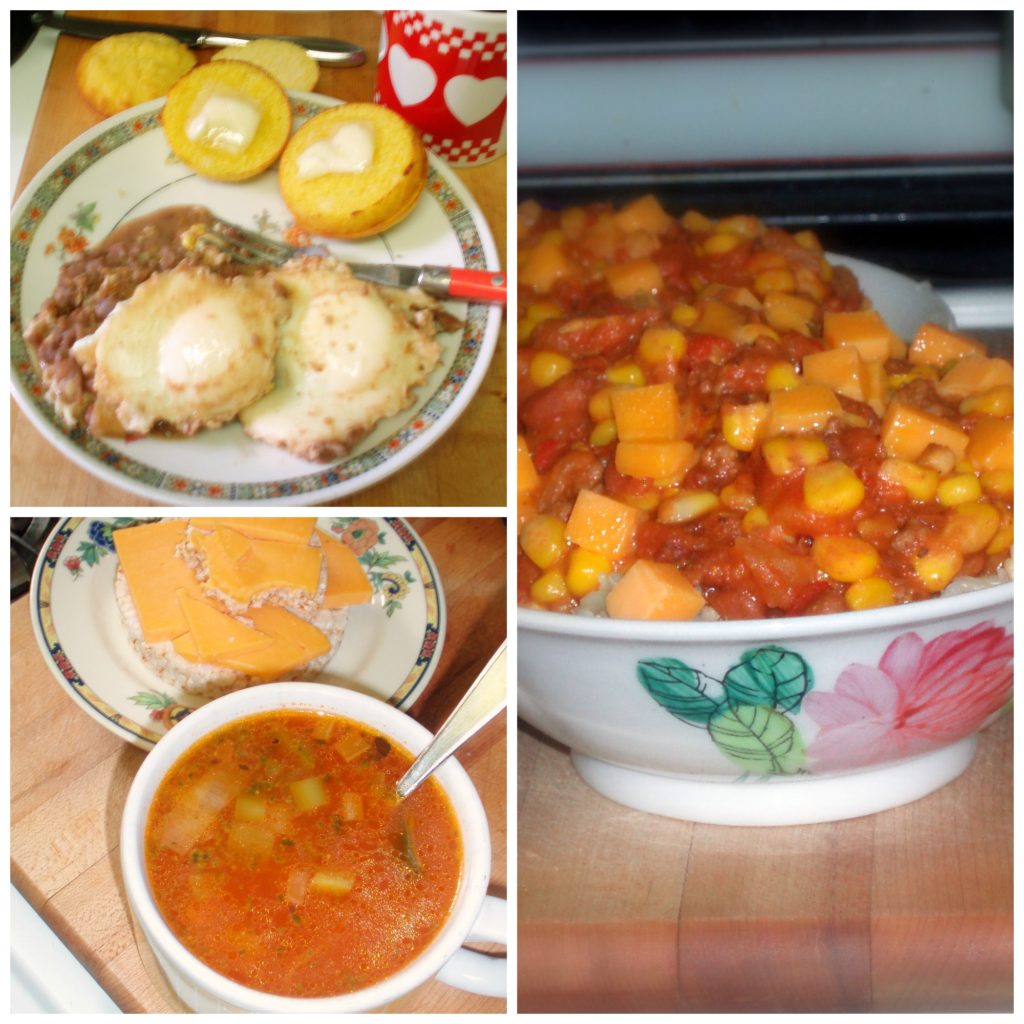 It gets warmer, then cooler, then warmer… The temperature was in the 80s, now it's in the 60s, we're all confused.
And my schedule is a bit hectic this week. I have an opportunity to take a workshop for professional development – but I wasn't certain I'd be able to until the last minute. Also, it runs into the evening, and means I get home about the time I should be finishing dinner, not starting to cook it.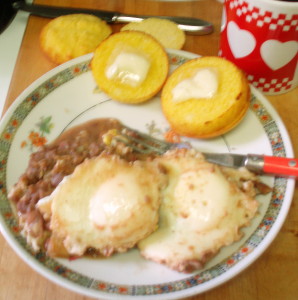 So – Tuesday's food – the first day of the class. Breakfast was refried beans, eggs, and corn muffins. I'm experimenting with proportions of beans and eggs, to see what works best for me – this was a smaller amount of beans and an third egg.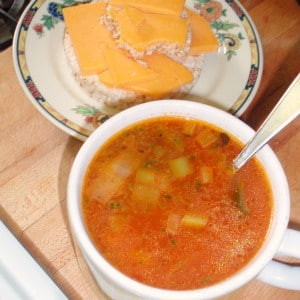 Lunch was a quick Empty the Fridge Soup. Chicken broth, and a slice of ham (Did I have cooked chicken? Did I have ham broth? No to both.) and some chick peas, and frozen green peas, and a dollop of tomato paste. Just a touch of pesto, stirred into the bowl. Pretty good, actually…
Dinner was homemade chili from the freezer. It was already cooked, and Rich heated it for us while I changed out of work clothes and checked mail. He added a can of corn and some cheddar cheese, and put it over rice. (And he gave me the pretty bowl! I've had this for years and years, but I only have one, and we don't have anything else quite like it, so I haven't been using it
much. But I do like it, and he served my dinner in it. Sometimes it's the simple things…) Easy, fast, and good. We're going to be eating a lot of slow cooker meals in the next two weeks… I love my slow cooker!
Joining Peas and Crayons…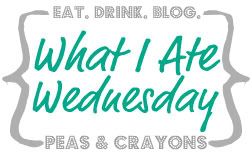 ---
---