WIAW 182 – and Now it is Fall
The season is finally changing. I have the windows open, but put on a  long sleeved shirt this morning. We have winter squash from the CSA. But the leaves on the trees are all still green… Usually they start to change in September.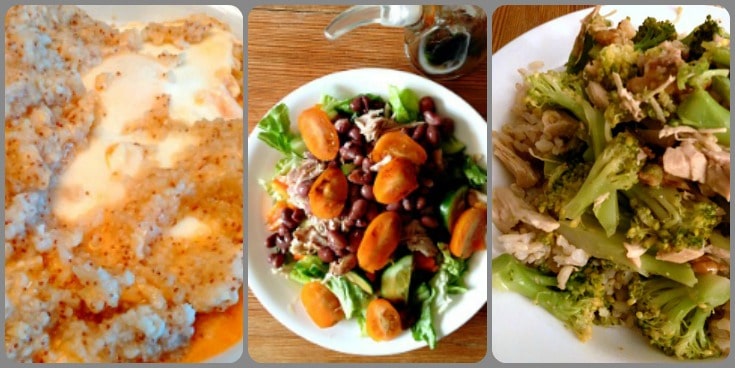 Change is in the air here, too.  I finally put up a few ads and affiliate links, and am carefully exploring other options to make this thing pay for itself!  I didn't want to start that until I was sure I was well enough to maintain it, and could find a few non-annoying options. (I tried, three years ago. The ads I was getting… <shakes head> )
I've started making soup for lunch, once in a while. I've started making hot cereal for breakfast, once in a while. I've… considered… using the oven…  (Actually, I'll go turn it on right after this – I want to cook several winter squash, and that's the easiest and best way! But it really heats the place up… Good thing I have the countertop one, when I don't want a full sheet pan of food!)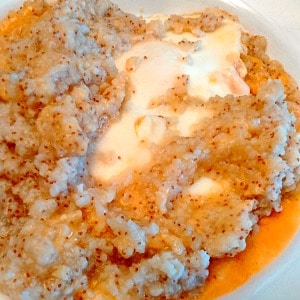 So, now that I finally wrote about Breakfast Bean Tacos, I'll never eat them again. Well… not really, I had them several days this week – but with the cool mornings hot cereal sounds good. I've had it alone as porridge, but yesterday I cooked it and added a little cheese and eggs. It cooks while I have that first cup of coffee and ease into my day,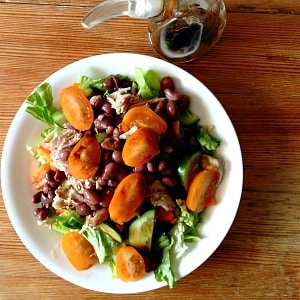 Conversely, I did have vegetable soup earlier in the week, but yesterday was a salad day, again. Lettuce and cukes, lots of cute little tomatoes, chicken and beans… I'm using just vinegar as a dressing – a college boyfriend taught me that, having gotten it from his Italian aunt. (Well, she also added herbs, but she used all dried ones, that being what she could get in Cleveland back then…  I did throw in a little fresh oregano, in Lola's memory!)  I'm not fond of Balsamic vinegar in a regular dressing, but I find I really like it this way!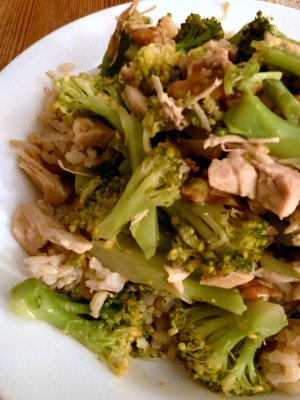 For dinner we had broccoli, cut very small, so it cooked in not much more time than it took to heat the chicken and rice… Fast, simple and easy. Right now, I'm all about fast, simple, and easy…
So come on over to Laura's. She's not in a party mood today – I don't think anyone is – but life goes on, and it's Wednesday and we need to eat…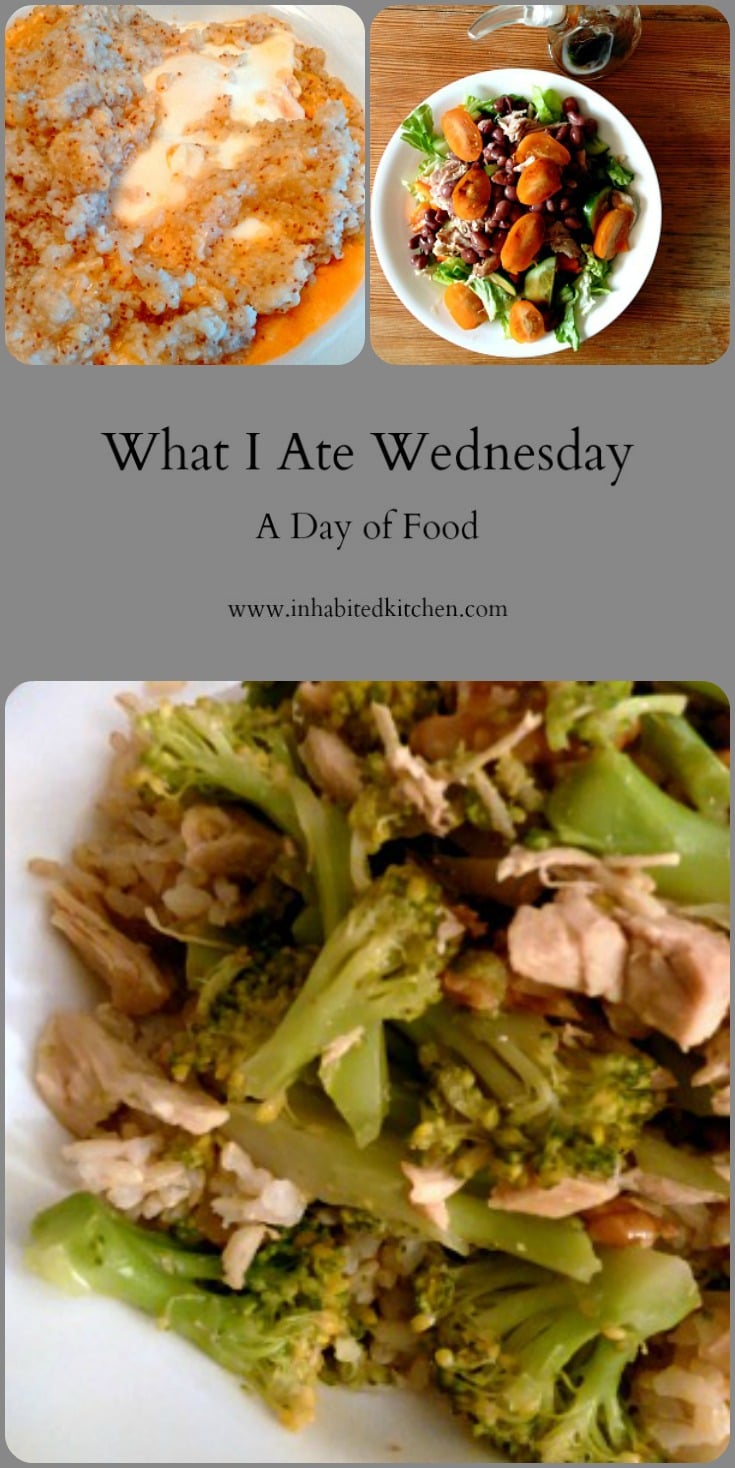 ---
---