WIAW 16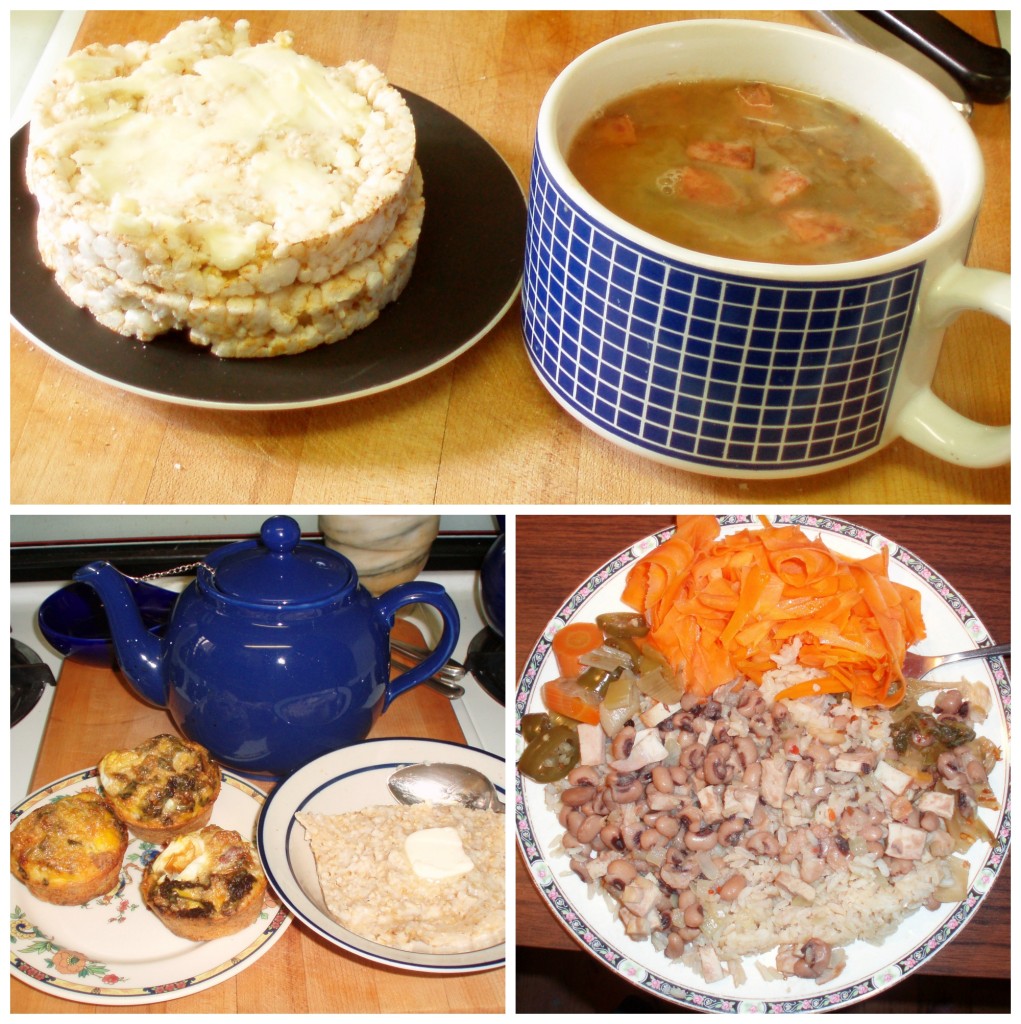 Dare I say – it's getting warm out there?
We just skipped March and most of April all together. Went from temperatures in the 30s straight to the 60s, no stop in between. It feels odd, now – it's Daylight Savings, and the light lasts well into the evening, and it's warm out – but flowers and trees are just barely starting to bud. Normally quite a few would be blooming by now. Hopefully it will stay warm, now, and the flowers will bloom in the spring (tra la) and we'll start getting some more vegetables! (The Brooklyn Botanic Garden tweeted this morning that the first cherry tree is finally blooming. This is a tree that usually blooms in early March… Yes, this is late.)
Moving on to a look at a day's food…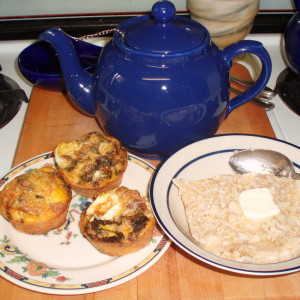 Breakfast is changing. I'm moving away from the shakes to solid food. Sometimes I cook a couple of eggs, or some breakfast sausage, but I have gotten used to a grab and go, so I'm trying some so called  egg muffins. This is an idea I've been seeing around – drop cooked sausage and/or vegetables into muffin pans, add beaten egg, bake. Then just microwave in the morning…  These had some sausage, and a little bit of chopped cooked greens. I'm going to play with this some more, but you'll be seeing them again.  I still had oatmeal – though as the weather warms I may switch to something else… And I'm sticking with the tea.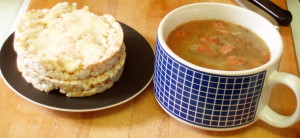 Though it is getting warmer, we've had some rainy, bleary days. And I'm still coughing… So, soup. (Yes, we eat a lot of soup… Soup in winter, salad  in summer.)  I made a big pot of lentil soup, with some kielbasa sliced into it, and had that for lunch, with a couple of rice cakes. I should note – these are the Lundberg rice cakes – brown rice, and twice as heavy for the volume as most brands – I'm not eating "styrofoam" here! These taste like something, and have a lovely crunch. (Texture matters to me.)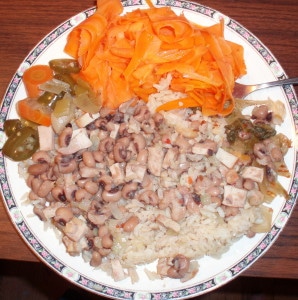 For dinner, I took some of the leftover roast pork and cooked it with beans and seasoning. Served it with brown rice, and carrots I cooked with the waterless method I'd described in an earlier post.
I'm linking to Jenn's What I Ate Wednesday at Peas and Crayons. Love the ideas I get from people there…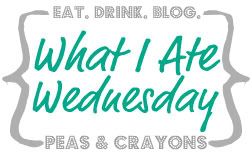 ---
---