WIAW 195 – Spring Farmer's Market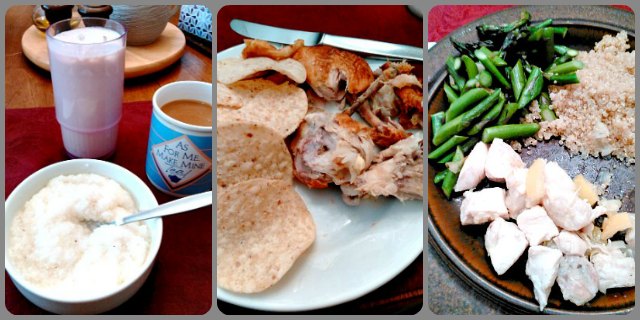 I've told you that we seem to have gone to every food store in North Raleigh… But you know me, I love to buy vegetables fresh from the farmer, when possible! (And I have not been totally thrilled with the produce here – it's certainly better than the neighborhood store where I used to live, but not as good, so far at least, as the higher end markets – and the local store here is high end.) So I had been to the State Farmer's Market – which is amazing – but it's on the other side of town.  But one that may be closer hasn't opened yet, and another appears to be closed until some unspecified time in April (and yes, we're running short of April…)
So back to the State market it was. And you know – I may not  like the trip, but my it's worth it! (I'm just going to have to find a way to combine it with other errands…) I'm amazed by the variety of seasonal produce at this time of year since they have spring vegetables piled next to things I'm used to getting in October! Gorgeous strawberries and asparagus next to kale and sweet potatoes. I'm looking forward to shopping here.
So anyway – Saturday. I started with my usual protein shake made with kefir, quick grits, and coffee. (I need to make real grits more often for dinner…) Boring, but easy and effective…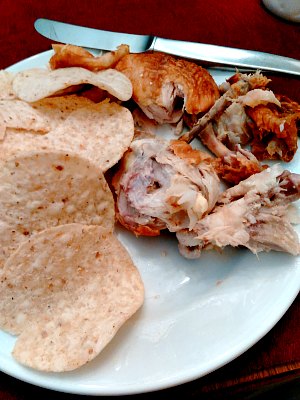 We rushed lunch a bit, because we were going out to the market. They bought a rotisserie chicken earlier in the week, so Rich and I just grabbed some of the meat and had it and tortilla chips for  lunch. (And I also want to start getting fruit for lunch a bit more…)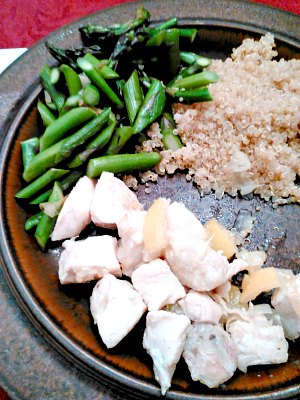 But then – dinner! I sauteed asparagus and spring garlic. I cooked chicken breast with a pickled lemon I'd bought at a Middle Eastern market a few weeks ago. And we had quinoa. The combination was lovely, the meal was simple and fast to make, we enjoyed it…
I really should have eaten strawberries for dessert. The parents always have ice cream, and strawberries did not go well with the flavor they had on hand – so I just let it slide… but we did eat a few when we first came home. (And yes, they are totally different from the ones in the grocery store… These are ripe, sweet, and have ten times the flavor. )
So come on over to Laura's for Jenn's WIAW party!
---
---