WIAW 19
Between schedule nuttiness and lending the camera to a friend (for an emergency) this is going up a bit late – and brief…
Breakfast was beans and eggs, and muffins, again. (No – I didn't eat all those muffins – though I will – they're just cooling. These weren't refried pintos – the beans are black chana – or chick peas – and I cooked them wiith olive oil and garlic, like Ful. that dish – considered the National Dish of Egypt – is made in Egypt with fava beans, but I've seen canned ful from other countries made with chick peas, so thought I'd try it. Worked well for this. Should have lemon juice -I didn't have any at the moment…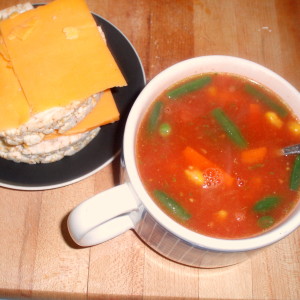 Lunch was soup. It was a miserable rainy day,so I threw this together before venturing out. I used V-8 as a base, with cubes of frozen homemade chicken stock, some leftover chicken, some mixed vegetables. Ate it with rice cakes and cheese.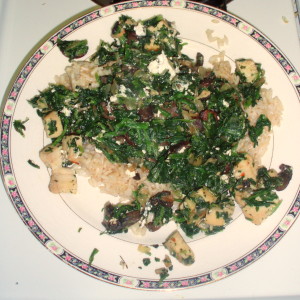 For dinner, I cooked mushrooms and spinach (They have spinach at Greenmarket! It is finally Spring!) and added leftover pork roast. Served it over rice.
And I made myself a treat – chocolate mousse. Creamy and delicious. And sugar free, because that's how I do it.
Joining Jenn at Peas and Crayons…
(who loves vegetables as much as I do…)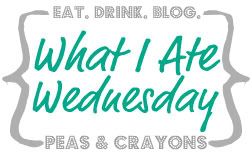 Hope to see you there!
---
---