What a Long, Strange Trip…
All this week, I've had Truckin' by The Grateful Dead as an earworm…
First, there were no catastrophes, no disasters, nothing that could not be overcome. Short of that, though, everything that could go wrong did… (Well – my name is Murphy, after all… and sometimes my namesake's Law is in full force.)
But I told you about the pair of us being sick in November, the truck was loaded in 6° weather (we're not used to that in New York City)  and arrived here over roads coated with black ice (They're not used to that in North Carolina… Our driver told us he lives in Vermont, he could handle it – but cars around him kept skidding!) And anything you can think of happened in between to delay us.
But we were able to get another extension on the old apartment, were OK for December, and are now here, with cats and possessions, in Raleigh. Home!
I spent yesterday opening boxes (a dozen down, a few hundred to go…. or at least, it feels that way!) I cannot tell you the pleasure it brought me this morning to open a drawer in my dresser and take out underwear and socks, after living out of a suitcase for ten days…
The kitchen will take a while, because, while I didn't bring much, what is here needs to be reorganized, and we all need to be on the same page. I haven't unpacked the blue teapot, yet. I have to become accustomed to cooking on an electric stove. (I did when I first learned, in a dorm, and I've used them professionally for demos – and I hate electric stoves with an unbounded passion… Oh, well, it is what it is. This one does seem more responsive than many I've used, so that helps…)
I will, of course, adapt my cooking to the taste of the parents. They love vegetables as much as we do, so I will continue to have many vegetable recipes, but without as much emphasis on local and seasonal. It may be January, but they want their fresh blueberries and broccoli – and I am hardly going to discourage that! (The local growing season is much longer here, though, so there will be some balance.)
I will, of course, continue to emphasize easy meals, and make ahead preparation. And now that I have twice the freezer space, I will play more with assembling meals ready to pop into a slow cooker or pressure cooker! That didn't make sense for us before, but I think it will, now – nice to expand my range!
The biggest change will be the return to a "shared" kitchen. I am not about to ask them to give up their wheat bread, bagels, cookies… so we'll be working out the ways to give them the food they love while keeping me safe.
At the same time, I need to find my sources here. I already found that their favorite store does not have a gluten free cornmeal… eep! But I have so many choices, so many stores, I just have to start to learn who does carry what. (Sometimes I think I will spend the first month here shopping… or at least, learning where to shop!)
But anyhow – we're here, we're settling in, I even cooked rice in my pressure cooker last night… this kitchen will (finally!) be Inhabited!
And thank you all for staying with us!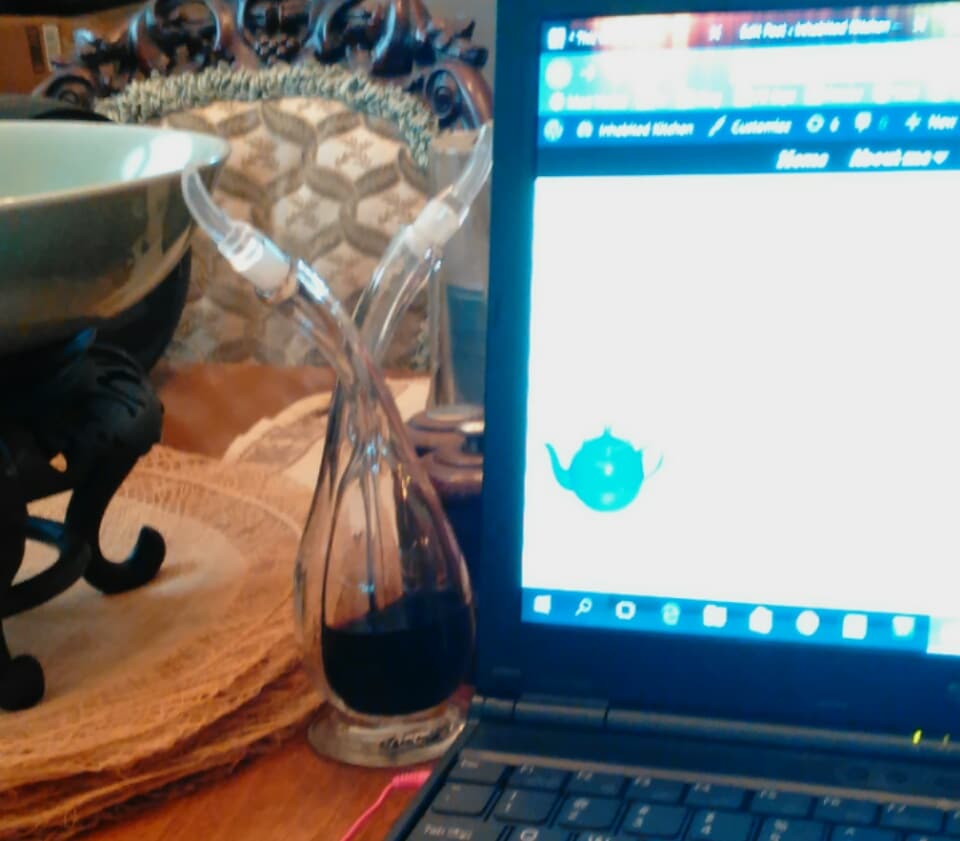 ---
---