But What Can I Eat?
But what can I eat, now that I'm gluten free?
I hear this all the time. Sometimes it's a question that friends or family direct at me – but more often, it is the desperate cry of someone who was just diagnosed, has been handed a long list of prohibited food, and wonders – what is left?
Well – most food, actually… once you know what to look for. But this stage can be pretty alarming, so come with me…
The problem is that we always have to start with what we cannot eat any more. And there is good reason for that – gluten seriously injures us, so it is crucial that we eliminate it at once. And we've eaten gluten foods every day – bread, of course, particularly, but also pasta, cake and cookies, and many packaged foods. So it is difficult, at first, to see past them.
So yes, the first, most people will assure you that more and more gluten free versions of the gluten foods you have eaten come on the market every month – and their quality improves all the time. This is no longer a sentence that you will never again eat a sandwich – or Nonna's pasta fazool, or a bagel, or a birthday cake, or…  Large commercial companies are now making products for the market, and there are  many cookbooks – and bloggers – with recipes and work arounds.
The second thing you will learn, though, is that those "gluten free foods" are quite expensive – and most don't quite, quite exactly replicate the food you miss…  (And you may have trouble finding them, in your area.) Now, there are valid reasons for the expense – higher manufacturing costs, lower turnover, the cost of inspections and certifications so you can be sure you are safe, and so on – but it's a punch to the wallet. Are there other alternatives?
Well, yes – and that's where we are here.
Most food, in its natural state, does not contain gluten.
None of the protein foods contain gluten. Meat, eggs, milk, cheese, beans… no gluten. (You do need to read labels on processed meats – basically, if there is an ingredient list, read it. And cross contamination is an issue at the deli counter… But that pack of pork chops? Fine!)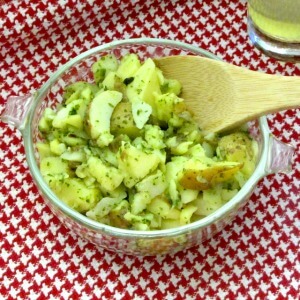 Vegetables and fruit do not contain gluten. Eat all the salad greens, tomatoes, zucchini, apples, berries and so on that you want! And potatoes… When I was a kid, the standard American dinner was Meat and Potatoes – my family was weird because my dad didn't like potatoes, so we rarely ate them. I do now, though! Potatoes and sweet potatoes are your gluten free friends – cheap, readily available, and fast and easy to cook, especially with a microwave.
And, the category most of us have to wrap our minds around – most grains do not have gluten.
The thing is that, here in the US, we are culturally heavily influenced by Europe, especially Northern Europe. All of Europe, and much of Asia and the Mediterranean countries of Africa are wheat eating cultures, and the further north you go, the more you add in rye and barley. And those are the gluten grains. But…
Rice is gluten free. Indeed, most of the gluten free baked goods depend heavily on rice flour – but I use less of that and more cooked rice on my table. For many years, instead of serving bread on the side, I serve rice on the plate. From risotto to pilaf to sushi, you can vary it widely, and never be bored. And I had already used brown rice cakes instead of bread for some meals – they became a staple. While I'm not fond of rice pasta imitating high gluten Italian durum wheat pasta, there are a wealth of wonderful Asian rice noodles. Pho is trendy – and delicious – try it!
Corn is gluten free. The first thing I did when I went off gluten was start making the wheat free corn muffins I'd been experimenting with, and that solved breakfast… Luckily I always had preferred corn to flour tortillas, and they're easy to get (and the least expensive form of gluten free bread product that I know!) I had already discovered tubes of premade polenta, and made a point of keeping them on hand to use instead of pasta if I was in a rush – after a while I started making my own and keeping some in the freezer, since I prefer it to most gluten free pasta (and again, it is much less expensive!) Grits is a Southern classic – with shrimp, with cheese, with gravy. Tortilla chips have saved me at a vending machine. And I'm starting to play with other Latin American bread products – arepas, and tamales, and why have I never cooked these before?
Those are the two largest crops, worldwide (wheat is a mere third) and the easiest to get (and least expensive… Cost is an issue with gluten free products, so this is worth noting.)  But… even in Northern Europe, they also eat buckwheat (kasha, crepes, pancakes) and oats. (Oats have their own complications – you need to be sure you use certified gluten free oats – regular oats often have some wheat mixed in, because of the way the two grains are both grown, harvest, and handled. Still – oat cakes, oatmeal, oats used in cooking…) Across Asia millet is another staple, and may have been the first domesticated grain. Quinoa from South America is currently quite popular, becoming more readily available, and it's delicious. If you enjoy experimenting, add in sorghum, teff, amaranth…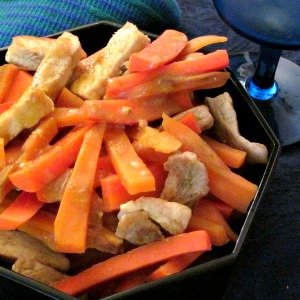 People tell me that my diet is limited, because I don't eat food they like – but in fact, I eat a wider variety of food than I ever did before!
The thing is, though, that this is all, paradoxically, easier if you cook your own food from scratch.
Takeout becomes a real problem, because of cross contamination. (There are places that know what they are doing – if you find one, cherish it.) Packaged food and frozen dinners, if available at all, are expensive and limited. And you need to read labels obsessively – I've seen too many people in distress because they picked up the wrong package of meatloaf mix… making me glad that I season my own!
But look at your own recipes. You can probably use more of them than you think… And look at gluten free blogs. Some concentrate on adapting baked goods, or other recipes that need to be changed,  and that's very useful (I do some of that myself!) but most have many other recipes as well. And when, in a group, we talk about what we ate for dinner, most of the answers are meat and potatoes, tacos, chili and cornbread, beef stew, chicken and rice, shrimp and grits…  just ordinary meals.
I also write the What I Ate Wednesday posts, if you want to see what this looks like on my table. If you miss the convenience foods, on the one hand, there are gluten free versions of many of them – but on the other hand, there are also easy ways to do without them. (You may want to look at the Planning For Meals posts, for an approach to quick meals that does not need a mix – and at the Roux Cubes Revisited for an easy way to make sauce. I'm working on more recipes using them…)
I've started a Pinterest board I call Naturally Gluten Free – recipes that don't need any adaptation at all. I've curated some from gluten free bloggers, but many from others, because we all eat food that is gluten free much of the time… (I am just starting to invite other bloggers to join it, so keep an eye on it!) These recipes just taste good, and are reassuring when we wonder if we can eat Normal Food… I find, also, that they're often the best to serve other people – especially dubious family and friends… Instead of having to convince them that, no, really, you found a great gluten free pasta, just give them roast beef and baked potatoes, or  pork chops and sweet potatoes… who wouldn't like that?

Save
---
---