A Blogger's Valentine
Love is…
Accepting that the beloved is going to put together a plate of delicious hot food – and then stand there in the kitchen taking pictures of it until it is cold. (Or – eat the cold food herself, keep your food in the pot to stay warm – and serve it overcooked.)
Love is looking at a plate of food that made it to the table still fresh and hot, and saying "That looks good! Should you take a picture of it?"
Love is washing dishes, and dishes… and more dishes… and answering apologies with "But I get to eat it!"
Love is surrendering the good computer to the beloved for hours on end, for photo editing and blog writing. (And not objecting if she also relaxes with a game for a while in between…)
Love calls on the way home to ask the beloved if she wants anything from the grocery store.
Love puts the leftovers away, because the cook is tired.
Love eats experiments. (They *usually* work…)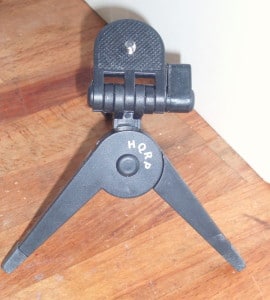 Love, without objection, eats the food the beloved needs, and accepts not being served the food the beloved cannot eat. (When we eat in restaurants, we often eat each other's intolerances – which makes some funny meals…) 
Love sees an adorable mini tripod and immediately secures it for the beloved. (What – you got chocolate and flowers? I got a tripod! You tell me that's not everyone's ideal gift? Well – it's mine…) 
I know when I am loved.
I love you, Rich. Here's my heart… 
On an unromantic, practical note – here's also a better picture of the Coeur a la Creme.  (Love eats the same thing several days in a row until the beloved gets it right…) Naturally this time the heart shape didn't come out as nicely – note to self, you do have to be finicky about lining the mold. I don't think I got the damp filter paper to lay quite flat… (It's damp because that makes it easier to do that…) But at least this time it's not bleeding…
Save
---
---