2014 Blooper Post…
Well, I showed you the highlights from last year.
You could get the impression from this that I actually know what I'm doing…  All right, usually I do, or at least I know how to figure it out (or I wouldn't be writing this blog) but there are times…  Sometimes it's the first version of something that eventually worked. (That figuring it out process.) Sometimes it's something I plan to revisit, in the hope that I will make it work, someday…  Sometimes it tasted good but was just ugly. Sometimes it was OK but not worth the effort. And I don't have pictures of all the mistakes – either I never took any, or I trashed them long ago!
So – I bring you – the outtakes.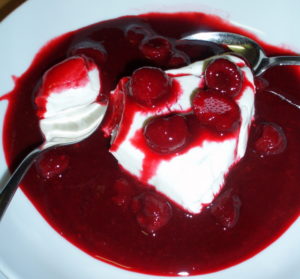 So, OK, I have to start with my Valentine's Day Bleeding Heart. I did post it, it really was delicious, but OMG that picture! I did get a better one later, but I had to go with this if I wanted to post in time for anyone else to have any chance at all make it for Valentine's Day… I'm going to remember this one, though, in case anyone ever asks me to do one of those Anti-Valentine's Day, Broken Heart parties… it did look alarming.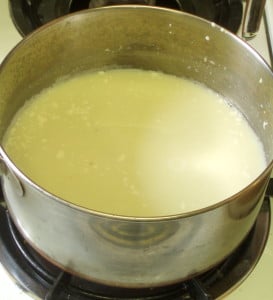 Then there was Cream of Pea Soup. I put together several techniques I had previously used quite successfully – and it was awful… Maybe the techniques didn't combine well? Maybe I overcooked it?  I did realize later that one of my ingredients may have been past its prime… but that didn't seem to explain the entire essential vileness of the end product… No. Just – no.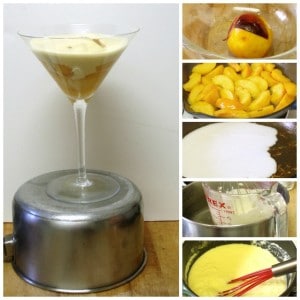 There was nothing intrinsically wrong with the Peach Custard. It was perfectly pleasant. But I put a remarkable amount of work into an unremarkable dessert… I even did it a couple of times! (I gave up when my latest idea left me with badly curdled custard…) This one will be revisited because I'm stubborn I have a few more ideas and still think I can make something special…  Oh, you like my fancy studio props?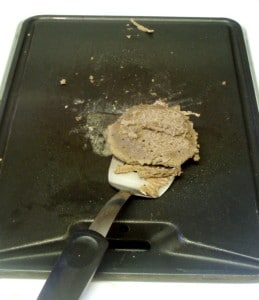 I told you about several of the issues I had making the buckwheat pancakes. I didn't show you that the first one I made laminated itself to the griddle on my stove…  I don't use that griddle very much, as it heats unevenly, and, well – you see…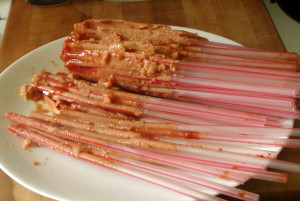 First iteration of the gummy worms. Doesn't that look… um… I mean, you want Halloween worms to be icky, right?? (OK, so, several spoons full of sour cream was not a good idea, in terms of either texture or color…)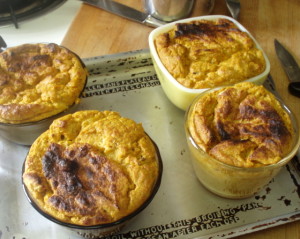 Winter Squash Mini Souffles. Delicious. Rather pretty. Aren't souffles supposed to, well – puff up? These didn't…  at all. (This one will be revisited. Surely I can make it work?)
Easy Corn Dumplings. I just took my corn muffin mix, and stirred in some water, formed dumplings, and dropped them into soup. Super easy. Then I watched them… dissolve…  (Maybe it needed an egg?) I think I mentioned this in a WIAW post…
Some of these you will see again, when I figure out what went wrong. Some of them you already have, because I already did. That pea soup will be buried forever…
I think it's fair, though, that you see the process behind this. I've been cooking from scratch with (mostly) natural foods for many years, and I have a pretty good idea of what will happen when I try something – but no one gets it right all the time. And of course, the more I experiment, the more risk – but also, the more new and interesting recipes.
And a big Thank You to Rich, who ate everything on that page (even some of the pea soup!) gives me an honest answer when I ask "How is it??" and doesn't complain when I burn the pot (which he washes – I don't have a picture of a burned pot, and it is rare, but I have done it…)
Onward, upward, here's to more highlights and – well – experiments bring failed recipes, as well as successful ones, but, as long as we do, in fact, learn from the Learning Experiences, we're ahead of the game! (And you don't have to eat the failures!)
---
---