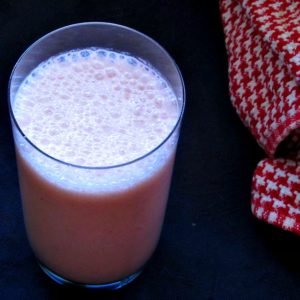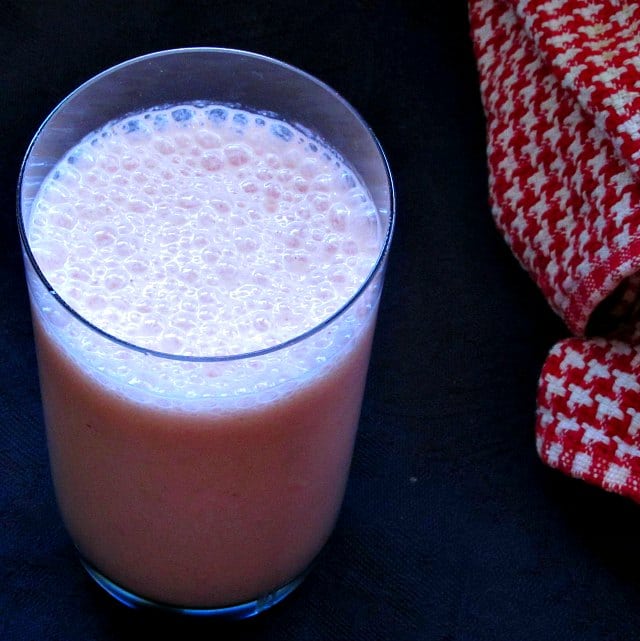 Strawberry Kefir Protein Shake
Strawberries and banana make this kefir protein shake both tasty and sweet. A great way to get probiotics, protein, and vitamins all in one delicious glass!
Combine fruit, kefir, extract, and 2-4 ice cubes (if desiredd) in a blender. Blend on high speed until smooth.

Add protein powder. Blend just until mixed in.