WIAW 164 – Spring? Summer?
So on Saturday the temperature dropped into the 40s, and I made soup for dinner, then I wrote about it – and now it's 90°F. Don't ask…
Rich is off to visit his parents, with a collection of Easy Recipes to make for them while he's there. So I will shortly get a critique of exactly how clear and easy my recipes really are… He's not really a cook, but he's very good at following directions when he does something unfamiliar.  (When he hired staff, his key question was "You're using a totally unfamiliar computer/operating program/software/whatever… and it stops working. What do you do now?" The answer he was looking for was "Check the manual" – he wanted people who'd do that first, in case it was an easy fix or a known issue.) And a college housemate tells me he was the best cook in the house, because he was the only one who would follow recipes! (Mind you – I don't, unless I'm cooking something – well – unfamiliar. And that's the key. Don't improvise unless you know what you are doing. Or are willing to Learn those Lessons – and no one else will have to deal with the results.)
Anyhow… I am starting to do bean tacos for breakfast again. I simmered cooked Roman beans in ham stock – very good, BTW – and they were still pretty wet so I just ladled them over tortillas, added cheese, and called it good. Not pretty, but tasty. (I should write the beans up properly, one of these days, shouldn't I?)
That tuna salad was such a hit that I'm playing with chickpeas in all my other salads as well. Ham, this time, though I didn't add vegetables. And I should have – I think the carrots are as much a factor as the beans… And there is too much mayo. Oh, well… Not bad, I'll continue to play with it…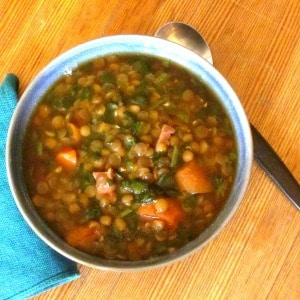 Then I made the lentil soup in the afternoon, did the photo shoot while I had some sun, reheated it for dinner. We usually eat soup for lunch, but I didn't want to deal with the shoot then… I just wanted a fast lunch. It's just as good a dinner, though…
I didn't even realize until now that I managed to get beans into every meal! (Didn't feel repetitive at all.) I'd had a few… issues… with them for a while – so you didn't see many recipes with them. I'm doing better, though, and have been gradually working them back in – I missed them! They're so versatile…
Jenn's  WIAW party is back at Laura's Sprint 2 the Table today. Come see what everyone else is eating!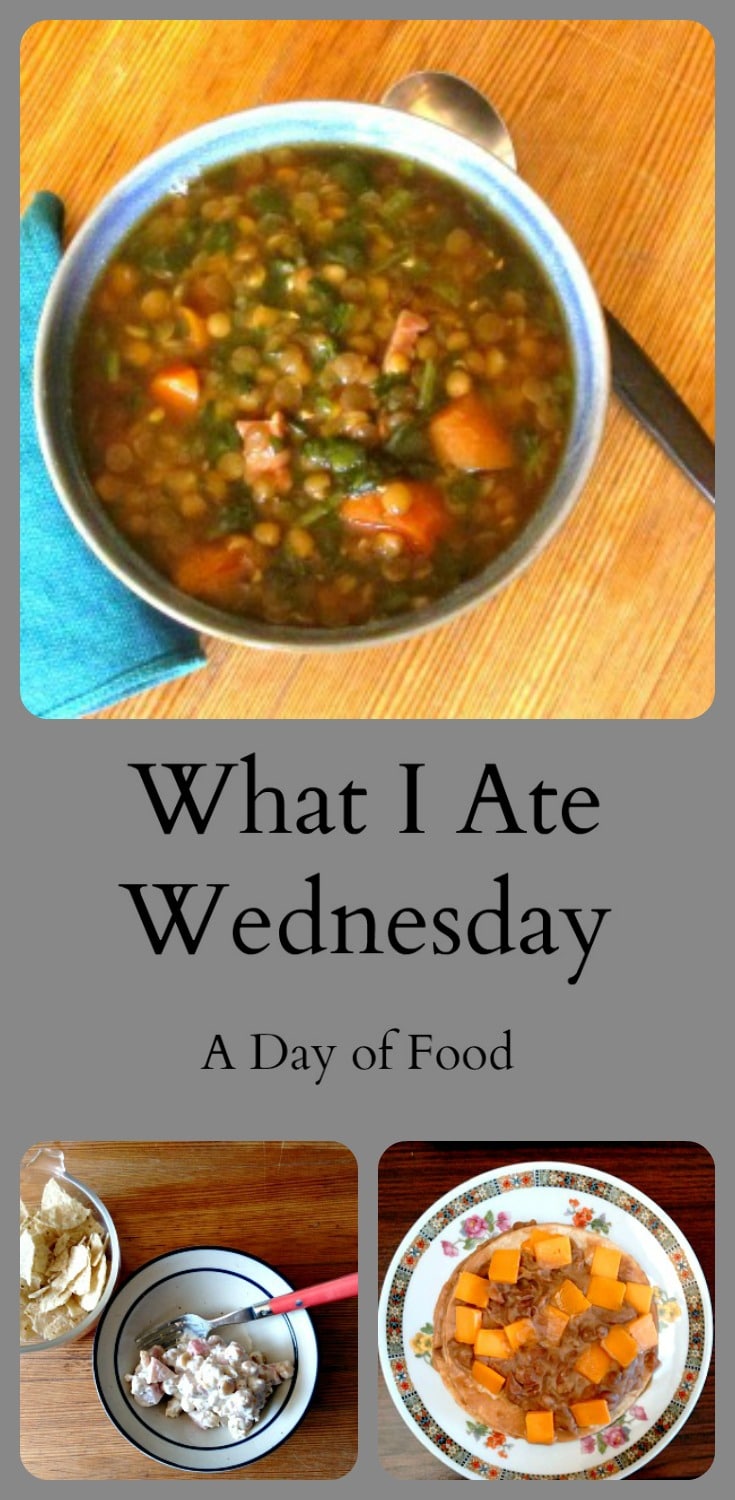 ---
---